Thank you for visiting the EWPAL website

.
We offer the following sports programs:


Instructional Basketball
Winter Multi-Sports
Competitive Lacrosse
Future Stars Lacrosse
Little League-Baseball & Softball

Recreation Spring & Fall Soccer
Competitive Travel Soccer
Field Hockey
Please support the Concession stand to help keep costs down.

Here, you'll be able to get news, information, schedules, rosters, game results, directions and much much more.
Dogs are not permitted at the complex unless they are Service Dogs.
Check back frequently for the latest information about our club.
For more information on current programs that are open for registration. Click the register Now button and you will see information and pricing on the program.

Field decisions are made by 3pm. Please check the web site under field status for updates after 3. Thank you
Contact us at 30 Airport Rd. East Windsor, NJ 08520
609-448-5333 info@eastwindsorpal.org
EAST WINDSOR PAL SOCCER APPRECIATION DAY AT DICK'S SPORTING GOODS
WHEN: Saturday August 18
WHERE: Dick's Sporting Goods – 530 Nassau Park Blvd. – Princeton NJ
WHAT: Bring the attached flyer to Gear Up for the season with 20% off*
Can't wait for 8/18? Feel Free to print and use these Coupons (EWPAL Soccer - DSG Coupons) any time, at any store (CANNOT BE COMBINED WITH 20%).
*See store for details
The EWPAL Office will be Closed August 10th-August 19th. We will re-open Monday August 20th.
Thank you to the Volunteers that helped at National Night Out!
Kitchen Help:
Debbie Byrne
Bill Compton
Thomas Distelcamp Jr.
Paul Gazaleh
Al Grupper
Erick Franzo
Shannon Fallon
Pattie Hamnett
Outside Table:
Thomas Distelcamp Sr.
Maddy Matamoros
Timmy McCann
Nestor Sabogal
Chris Hegarty
Jodi Eckel-Cifrese.
The EWPAL Travel Group will host Coerver United Summer Soccer Camp at the EWPAL Complex. This camp is for ages 7yr-14 yr olds.
August 13-August 17th
9:00am-3:00pm
For more information or to Register
Please click here or go to
https://campscui.active.com/orgs/UnitedSoccerCoaching#/selectSessions/2305007
Registration for the EWPAL Fall Soccer Recreation Soccer is now Open!
Children ages 3yrs-6th grade Register before July 22nd for the Early Bird Discount. All games played at the EWPAL complex. As long as you register and make a payment it will hold the registration at the early bird price.
Children is grades 7th-12th play in the 3M League. 5 Games at EWPAL and 5 games Away.
If you want to join this league you must sign up early. Early bird through August 5th.
Remember when registering you are using the grade your child will be in come September.
Any questions email Pattie at pattie@eastwindsorpal.org
This program provides an opportunity to learn the fundamental skills of field hockey and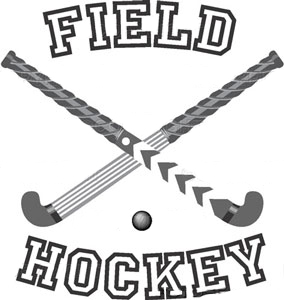 prepare the players for the middle school team. The coaches are experienced players who provide a fun and positive environment to learn the game and improve skills.
Practices will be on Mondays and Wednesdays from 6 to 7 pm beginning in September and include scrimmage and game play.
The program is open to boys and girls in K - 5th grades. You will need to supply your own stick, mouth piece, shin guards and goggles.
To register, please click here
Fall Future Stars Lacrosse Registration is now open to children in PreK-8th grades.
Click the Orange Register Now Button on our website www.ewpal.org to Join!
They will play Saturday Afternoons. A stick and mouth piece are required.
Cheer on the EWPAL 10U All Stars !
What a great effort by this team. You made EWPAL and your Families Proud!
East Windsor PAL 10U All Stars


Anthony Benitez #12
Brody Buchner #24
Joseph Conway. #4
Devon Decker. #25
Noah Fransisco #27
Auggie Kapoor #15
Daniel Krier #3
Alex Mikita #77
Luke Spearnock #43
Trevor Thompson #2
Jack Walsh #99

Manager Tom Meneskie
Coach Marc Buchner
Coach. Anthony Benitez
Thank you Paul Gazaleh for you many years of coaching soccer, basketball and lacrosse. For being an integral part of the EWPAL Board of Directors. For Successfully cooridnating our Lacrosse program.
Thank you Commander Bill Compton for your many years on the EWPAL Board of Directors. Thank you for your many hours working on the complex to make it a better place for the children in the community to play. Thank you for your guidance and leadership.
Tom Lechard on behalf of the EWPAL Travel Soccer Group presents Al Grupper with a plaque of appreciation. Al is being honored for more than 40 years of corridnating the Travel Soccer program succesfully. Thank you for your continued support on the EWPAL board of directors.
Thank you Maurice Hallett for years of coaching soccer. For coordinating a very successful Basketball program that included the help of your entire family.
Thank you for being part of the EWPAL Board of directors. You, your wife Tanya and children Reece, Myles and Trey will be greatly missed.
Dicks Sporting Goods has sent us some coupons for our parents to use for baseball and/or softball items
Just Click on the below link to print the coupons.
https://myscorecardaccount.com/crmcdn/getoffer.aspx?offer_entity_code=O2417X3Y&token=Cu55RSiI6ngFu9F82x2i44nOFHTOoN6MzLKRMx74nQy8Puu89nmpnVMPU0xkBHF440mp5-D57ePPp73gL17g2
If you bring this flyer with you to get a physical they will donate $10.00 to the EWPAL
To Print Flyer CLICK HERE Thank You
For Teens 14yrs and older that are interested in certifying to become a Soccer Referee.
Go to the following website
http://www.njrefs.com/BecomingaReferee/index_E.html
Follow the directions.
When you pass the class send me an email and I will forward your information to the Referee assignor.
pattie@eastwindsorpal.org
by Master Admin posted 02/03/2017
If you shop at amazon already you can help support EWPAL by using the amazon smile site. Just click on
Amazon will donate 0.5% of the price of your eligible AmazonSmile purchases to East Windsor Police Athletic League whenever you shop on AmazonSmile.

AmazonSmile is the same Amazon you know. Same products, same prices, same service.
Support your charitable organization by starting your shopping atsmile.amazon.com. ?
If you are new to our site:
During Open Registrations an Orange Register button will be on the right hand side of the screen.
Click on the register now orange button. Choose the program you wish to register for. It will then prompt you to enter your email address. It will email you a temporary password. Once you have the password you will need to enter your info and each of your children's info. You will then be able to register for the program. You can pay with a credit card with no fee or mail a check. If the check is not received in 7 days the registration will be deleted.

Returning Parents:

Log in with your email address and password in the top right hand corner of the screen. You will then see your family information. You name, Your spouse and your children's names. On the left hand side of the screen click the tab that says register online. Choose from the drop down the program you want to join. Then choose the correct age group. It will then show you a tab next to the children that are eligible to participate in that program click that tab. Answer the questions and hit submit. Or you can click on the Register now button on the Right hand side of the screen choose the program you wish to register in it will then ask you to put in your email and password.
Payment must be made within 7 days for the registration will be deleted. If you can not make the full payment or need more time you must contact the office to assist you.

Attention All Coaches:
Concussion Training is mandatory for all coaches who participate with any program associated with the East Windsor Police Athletic League

The class is an online class and will provide a certificate at completion. The certificate will be required to coach.Follow the link below:

http://www.cdc.gov/concussion/HeadsUp/online_training.html